Creating a Business Development Plan
With a defined roadmap, you can make expansion easier and faster. That is why creating a Business Development Plan is vital to business growth.


Business growth plans provide out a strategy for increasing revenue over the following one to two years.
Market strategy, development strategy, diversification strategy, and product strategy are the four basic forms of business growth strategies.


To build a successful business development strategy for your own investors, you must study and investigate prior business growth plans.


What is a business expansion strategy?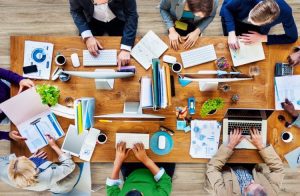 Business expansion strategies are one- to two-year descriptions of where a company wants to be in the next year or two.
The growth strategy should be formatted in such a way that it corresponds to each quarter.
The organization can look back at what targets were fulfilled and what targets were missed at the conclusion of each quarter.
Management can now alter the corporate growth plan to take into account the current market situation.
What are the four main tactics for growth?
There are many different sorts of business growth plans, but there are only four primary ones. You can use these growth techniques to figure out how to expand your brand and include these in creating a Business Development Plan.


Market Strategy:  describes how you intend to reach out to your target audience. This strategy isn't meant to break into a new market or generate new products or services to increase market share. Instead, you want to make the most of what you already have. Is it possible to change the price? Is it time to begin a fresh marketing campaign?


Development: This strategy entails figuring out how to break into a new market with your products and services. If you can't get the growth you want in your present market, expanding to a new market could be a goal.


Product strategy: is also known as product development at this point. The focus of this approach is on what new items and services you can offer to your current market. How do you expand your company without expanding into new markets? What do your consumers want from you?


Diversification: refers to broadening your product offerings as well as your target markets. This strategy is usually appropriate for smaller businesses with the resources to be flexible in terms of the products/services they offer and the new industries they try to break into.


A growth strategy, on the other hand, concentrates on how you'll expand and how you'll do it. It takes time to develop a meaningful strategy, but the effort will pay off in the long run by keeping your growth initiatives on track. A growth strategy should incorporate the following elements:


A description of possible expansion options


Financial objectives are split down into quarterly and annual targets.


A marketing strategy for achieving growth


A financial strategy that identifies what capital is available during expansion.


A list of your company's personnel requirements and responsibilities


1. Plan ahead of time.
Although the future is always unpredictable, you can plan for future expansion by studying your target market, competitors, and your company's prior success.
2. Research alternative growth strategies.
Examine some successful company models before you begin writing.
3. Look for growth possibilities.
With a little research, you can figure out whether your expansion options are to create new products, offer additional services, target a new market, establish new locations, or go global, among other things. Include your top development choices in your plan once you've discovered them.
4. Assess your team.
An assessment of your personnel and a look at staffing requirements to accomplish your growth targets should be part of your plan. You can decide how much growth you can achieve with your current team by assessing your own and your colleagues' skills. You'll also know when to start employing new employees and what skills to look for in those new hires.
5. Find the capital.
6. Spread the word.
A targeted marketing effort is required to grow your firm. Make a plan for how you'll advertise your company successfully to stimulate growth, as well as how your marketing activities will change as you grow.
7. Seek assistance.
Getting advice from other business owners who have been successful in growing their companies can be the most valuable tool in developing your growth strategy.
8. Get down to business.
Although most software tools are designed for company planning, you can adapt them to construct a growth-oriented strategy.
Review and adjust your growth strategy on a regular basis.
As a motivator, share your growth strategy with key personnel. Employees are more inclined to stay if they see opportunities for higher responsibility and income.
Your growth strategy should also include a review of your operating systems and computer networks to see if they can handle the added workload.