7 Tips for Successful Networking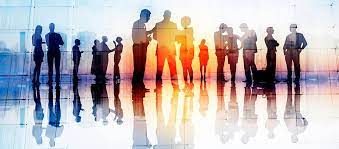 A business network is perhaps the most effective way to build relationships and expand your customer base. Building personal relationships can help build lasting and valuable business relationships. We have 7 Tips for Successful Networking that we hope can help you build and flourish with your business network


Give your Social Media Presence time to bring out the best in you before connecting.
Did you know that constantly updated profiles receive 18 times more requests on websites? Another advantage of constantly updating your profile is attracting the right people to your Network.


Personalize. 
A descriptive description will tell people about you, your business, and your achievements. People with resumes of 40 words and more get a lot of notice.


Separate Social from Professional.
By separating social media accounts from work social media accounts, you can be sure that you get access to the right people.


Let your photos speak about you.
It only takes 1/10 of a second to get a human impression from a photograph. Profiles receive 21 times more views and 36 times more messages.


Communicate online with the same demeanor as in a face-to-face meeting.
Internet connection doesn't have to be a factor. Reach out to your connections, talk to them about life and work, strike a balance.


Follow Up with Contacts
A simple tip is to follow up a digital meeting with a private message.


Work on Co-Marketing and Co-Branding Opportunities
Share promotions and advertising with other companies to target specific cross-audience on various channels and platforms.


Here are some great tips to help with your
lead generation
that should work in conjunction with 7 Tips for Successful Networking.