How to Conduct a Market Research Study
A marketing study can help you enhance your strategy so that you can reach out to more people, produce more leads, and close more transactions. This tutorial will walk you through how to do a marketing analysis for your company.
Marketing should not consist of tossing everything against the wall and seeing what sticks. An effective marketing plan is founded on thorough research about your target population and previous marketing initiatives. Consider performing a full marketing study of your company to better understand your customers, your strategy, and how to spend your marketing money.
What is the definition of a marketing analysis?
A marketing analysis is a procedure that enables you to comprehend your target audience's numerous demographics and segmentation, as well as successful engagement techniques, the customer journey, and approaches to enhance conversions. Conducting a marketing analysis can aid in the improvement of your marketing initiatives, resulting in a higher return on investment for your marketing budget and the development of your brand.
What role does a marketing analysis have in a business plan?
The most significant advantage of a marketing analysis is that it demonstrates how to better target and use your marketing budget. You'll have a better idea of where your target audience is online and what types of messages they respond to. You'll be able to increase your marketing ROI by establishing this knowledge through a detailed analysis of your audience – as well as the shortcomings of your present marketing efforts.
What kind of information can a marketing analysis give you?
The following are key insights that a marketing analysis can provide for your company, allowing you to better understand what works and what doesn't in your present marketing campaigns and so maximize your future marketing efforts.
Understanding the Return on Investment
Return on investment is woven into every aspect of a marketing analysis. How many sales do you generate for every dollar you spend on marketing? Though not all marketing activities are immediately related to sales, they should all be aimed at attracting new leads into your conversion funnel and moving existing leads closer to making a purchase decision.
"Determining a campaign's ROI is critical," Poulsen stated. "Conversion is the most critical ROI for a business." People on a pull list who participated in a campaign, receiving or responding to a message across a channel (direct mail, email, social, digital, media), and analyzing if the approach is resulting in an intended conversion or outcome, whether leads, sales, or other criteria."
Recognize your target market.
All of your marketing activities should be guided by your understanding of your audience – the channels they use the most, their likes and dislikes, and their pain areas.
A marketing study can help you gain a deeper understanding of your audience and the demographics of its various categories, allowing you to better target customers with more effective brand messages on the appropriate platforms.
"You want to express who your target client is in simple terms," Anthony Money, a digital marketing professional at Qualified Online Traffic, explained. "What is his or her age group? What are their passions, desires, hopes, needs, and aspirations? Where are they (both locally and digitally via groups, websites, and other means)? This is how we are able to target them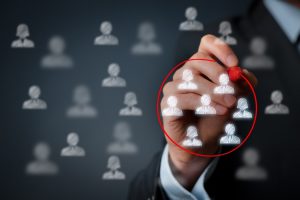 strategically."
Locating new markets
Your marketing analysis should also discover people of your target group that haven't been considered before. These could be customers who require products or services that are only loosely related to the ones you already provide, or who require your current products and services for a use case you hadn't considered. A marketing analysis should assess the market's prospective growth rate in addition to discovering new markets.
Identifying SEO prospects
You should audit your website and content as part of your marketing research to find places that may be optimized for search engines. The act of ensuring that the content of your website and social media platforms encourages search engines to scan your pages and rank them highly in search results is known as search engine optimization, or SEO. When your audience searches for keywords and phrases related to your brand, products, and services, your website should appear on page one of Google results.
Identifying pay-per-click advertising opportunities
Your sponsored advertisement efforts, such as pay-per-click ads, should be reviewed as part of your marketing study. You should not just explore for new ways to expand your reach with paid ads, but you should also consider what you're doing now and how effective it is. This can help you maximize your paid advertising expenditure by personalizing adverts to the interests of your target audience, increasing engagement and conversions.
"The marketing study should be linked to your organization's entire strategy conduct," Kelly J. Waffle, managing director of the Hinge Research Institute, stated. "You may also be required to undertake a marketing study once a year if you are in a developing market. If you're in a mature market, your marketing analysis should be done every two to three years."
Depending on the circumstances of your firm, you may wish to conduct an impromptu marketing analysis, particularly if you are considering extending your services.
"You'll want to refresh your marketing study if you're launching new products or services," Waffle added. "You'll want to do a new marketing study if you're aiming to reach a new market or audience."
What should a marketing analysis include?
To be fully comprehensive, a marketing study must look at every facet of your marketing operations. At the very least, you should include the following elements in your marketing analysis:
Prospects and leads
Examining leads and prospects is especially crucial for marketing campaigns aimed at generating new business since it helps you identify where you source prospective new business and how to keep them engaged with your brand. A marketing study can help you find more effective strategies to nurture these leads and move them along your conversion funnel toward a purchase decision.
Conversion Rates
Any decision you want to persuade an audience member to make, whether it's opening an email, clicking on an advertisement, or participating with your social media accounts, is referred to as a conversion. Though "converting" a lead or prospect into a paying client is the most popular example, sales aren't the only form of conversion a marketing strategy seeks. Keep your campaign's goals and key performance indicators (KPIs) in mind while determining which conversions are most important to you.
The target audience
A marketing analysis should also reveal your audience's needs, as well as how your products or services satisfy or fail to fulfill those demands. The more demographic data you can collect on your audience, the better you'll be able to segment them and target each section with the type of content that will most likely convert them.
"The more a business knows about the people who are interested and not interested in a product or service," Poulsen added, "the bigger the chance for conversion." "It also ensures that a company is spending money on the correct clients. Finally, it allows the marketer to communicate with the customer on their terms and in the manner that they choose."
Involvement
You can adjust your brand messaging and various marketing strategies to encourage interaction by understanding your audience. A marketing study looks at measures like your email campaign's open rate, click-through rate, and bounce rate to see how engaged your audience is with your company right now.
You should also evaluate how users act after they've interacted with your content in your analysis. What happens next when a user clicks on a paid advertisement that directs them to your landing page? When you understand why these indicators exist, you can enhance them by tweaking your marketing strategies to appeal to a wider audience and drive more involvement.
Overview of the industry and the competitive landscape
To adjust your approach to the market, you must first get a sense of the landscape through a competitive marketing analysis of your industry. Not only should you be aware of market growth and other business trends, but you should also be aware of how you compare to your competition. You can use a competitive marketing study to figure out where your company stands in relation to a direct or indirect competition. Money explained, "A fundamental overall industry summary [including] the size, trends, and predicted growth." "This is more about the industry as a whole than about your company or your customers."
"This is more about the industry as a whole, rather than your company or customers. Is the industry expanding, with increased/decreased demand, more/fewer rivals, new technology/products/services, and so on?"
Give yourself enough time to collect enough data on each of these factors while conducting a marketing analysis. A rushed marketing analysis frequently yields distorted results or, worse, insufficient data to derive useful conclusions.
"The most typical mistake is not giving yourself enough time to collect and examine your data and findings adequately," Waffle added. "Many people don't provide enough time for their research, which limits their results. This constraint, which occurs so early in the overall process, has an impact on all future strategies and decisions."
What is the best way to write a marketing analysis?
Writing a marketing analysis is a crucial step in putting the information you received into a usable shape. The effectiveness of your marketing analysis will be determined by how well you write it.
A marketing analysis should ideally include a detailed summary of the data points you investigated, the findings of your analysis, and recommendations for improving your KPIs in the future.
"A pro forma should be included in a marketing plan," Poulsen stated. "In the pro forma, the organization determines the target audience, the timeframe, the number of marketing campaigns (email, direct mail, digital), and the program's investment."
A marketing study should also include precise KPIs for determining the success or failure of specific strategy. If you're doing an email marketing campaign to increase engagement, your KPIs can be open rate, click-through rate, and bounce rate. In the same way, if you're evaluating a content marketing strategy, your KPIs could include Google page one rankings, user time on page, and click-through rates on embedded calls to action.
Set benchmark goals for each KPI and monitor them throughout your marketing efforts. A marketing analysis will show how successful these initiatives were in meeting your objectives. Remember that not every goal has to be directly related to sales; sometimes brand awareness and engagement are successes that help a prospect become a customer.
"This will help assess if the effort was effective or failed to meet the campaign's projected goals," Poulsen said. "Marketing analysis should not just report on the results, but also on why they worked or didn't."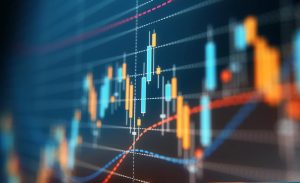 To conduct a marketing analysis, you'll need the following tools.
You can use polls, surveys, and focus groups to do an in-depth marketing analysis for your company. You should also look at user comments and online reviews on your social media websites. A SWOT analysis can be used to assess your company's strengths, weaknesses, opportunities, and threats from both a marketing and general operations perspectives. You should also use the analytics tools provided by your social media networks to have a better understanding of your audience's social media behavior.
There are also numerous tools available to help you better your marketing analysis and the insights it yields. Here are several free or low-cost tools that businesses can use.


Google Analytics is one of the most widely used tools for analyzing the source and behavior of online traffic. It can show you how people find your website and what they do when they get there. This high-level perspective can assist you figure out why people leave your website (your bounce rate), so you can lengthen the time they spend on pages and improve the elements you want them to interact with. The best part is that Google Analytics is completely free to use.


Ahrefs: Ahrefs is a search engine optimization tool that allows you to assess your existing content and optimize fresh material before publishing it. Using an SEO tool is essential for improving your search engine rankings and ensuring that more users find you when searching for relevant keywords and phrases on Google and Bing.


SEMrush: SEMrush is a search engine optimization tool that lets you optimize your online content and see how you compare to the competition. It has a range of price packages for businesses of all sizes, and it can scale with your business as it grows and your marketing needs change.


Crazy Egg: Crazy Egg is a website analytics tool that can help you figure out who is visiting your site and from where they are coming. This tells you which individuals of your audience are seeing your outside marketing efforts and are interested enough to look for or visit your website.


SpyFu: SpyFu specializes at measuring the success of your competitors in online advertisements and search engine rankings, allowing you to set goals to outperform them. Your marketing efforts aren't carried out in a vacuum; knowing what your competitors are up to can assist you outrank them or do something different to stand out from the crowd.


Now is the moment to undertake a marketing study if you've never done one before. A detailed marketing analysis can help you use your marketing money more strategically in order to engage more of your audience and increase conversions. A marketing analysis is a necessary for you to boost your ROI, whether you're starting a new marketing campaign, releasing a new product, testing new features, or simply seeking to optimize your marketing efforts.