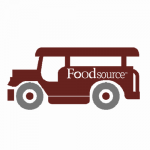 Foodsource has a mission – to bring Local's bests to a more Global market. But how can we do this? We gather the best local food products and make them readily available to you. We want the rest of the Philippines to discover our hidden gems. Foodsource believes that if we support our own, we contribute to a stronger local food industry that will be ready for the rest of the world.

But this is not an easy task. The Philippines is an archipelago made up of 7,641 islands divided by large bodies of water. Yet this is also where the beauty lies. Precisely because of our geography, we have a good blend of different cultures unique to regions. And their practices give birth to their own specialty dishes and food that contribute to the Philippine food landscape.

Foodsource bridges the customer to these products, across lakes and seas, tropical forests and mountain ranges. From food products coming from the county's seafood to those using our own tropical fruits and even local crops harvested by Filipino farmers, we make them readily available to you.

Products that come from our waters include the tuyo. A popular fish typically enjoyed during breakfast, they are also available in jars. Gourmet tuyo can be paired with rice, partnered with pan de sal, or even packed as baon for those on the go. If you are looking for snacks to munch on, we also provide salted egg fish skins in a variety of flavors.

Snacks and chips are popular among Filipinos because of our habit of munching on sitsirya. If you are looking for healthier yet delicious alternatives, banana chips and other dried fruits are good options. Banana chips usually come in the original form we all love but can also be enjoyed with other flavors such as cinnamon and even chili! The Philippines is known for the sweetest mangoes in the world. But aside from the world famous golden, heart-shaped fruit, our tropical country has so much more to offer. The dried mangoes are probably the most popular local snack but other dried fruits such as the pineapple are equally as chewy, sweet, and even tangy. Foodsource is the place for the tastiest local snacks in the country.

Our fruits are also transformed into jams. Mango, strawberry, and calamansi jams are only a few examples. Coconut spread also make for the perfect partner for your bread. It is only one of the few many ways the coconut fruit can be transformed or consumed – truly a miracle fruit! Coconut sugar is a healthier alternative for white sugar, while coconut combined with ginger is best consumed to help those with diabetes and address high blood pressure among its other medicinal benefits.

Local farmers harvest the best local crops that are consumed in various ways. The cacao, which only grows in certain areas under specific conditions, can be found in the Davao region and the Compostela valley as well as other areas in the country. It is turned into sweet chocolate bars that can be mixed with other fruits or turned into tablea for the perfect hot drink on your cold days.

Believe it or not, chocolate can also be concocted into liquor. Aside from this, other fruits are also turned into wine, liquor, and other alcoholic beverages. The lambanog, a type of distilled liquor made from coconut and originating in the Quezon province and areas in Luzon, need no further introduction. Foodsource has a selection of the finest local beverages that can keep up with popular international ones.

From sweet and fruity, the Philippines also provides the spiciest condiments. Chili garlic is a popular condiment paired by Filipinos with almost anything. Foodsource also offers the hottest sauces made with local ingredients. If you think you can handle the heat, we have the perfect bottle for you as well as other options with varying intensity. The sinamak, a spiced vinegar originating from Iloilo and the Visayan islands, is also a popular condiment or sawsawan because of its sour taste paired with the different flavored spices. It is also used as an ingredient in numerous Filipino dishes.

All these snacks, beverages, condiments, and so much more are all available in Foodsource. But what makes these products different from what you are used to?

Foodsource is an e-commerce platform that carry only the best local food products that are made by local small-to-medium enterprises (SMEs). These SMEs put passion into making them, so we can ensure that these are of the highest quality. We provide a platform for them to showcase their products to the country and to the rest of the world to help them grow from Local to Global.

Foodsource wants to improve on what people see as "mukhang local." The products we carry are all local-made with the utmost quality in mind. Foodsource brings quality products together to hopefully differentiate them with ones that need to be improved.

We aim to raise the standards in our local food industry. We believe that we can grow as an industry together; the real competition is global not in our own backyards.

Foodsource can only do these with your help. We encourage you to give these products a try and see how good they are for yourselves. Let us create a culture of supporting local not just because they are our own but also because they are as good as any out there.

Check out the rest of these popular local food products and discover new ones at Foodsource. We are YOUR Local food source. Local's Best, Global Next.