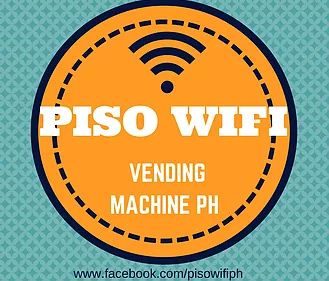 Start your own business now with PISO WIFI VENDING MACHINE.
Start your own business with our wifi vending machine that can give you good potential return because internet now a days is necessity for everyone. Most of us have smart phones but not everyone can avail 3G plan because it is expensive. It is an opportunity for you to put up a business with a little capital that will give you the ROI for less than a year.
Key Specifications
​No username or password simply tap and your ready to go
Housing Material: ABS plastic
WAN Interface: 1X RJ45 Port
Antennas: 1 X Wi-Fi(Built-in)
LCD: 4-line, 128X64 pixel, backlight supported, shock resistance > 4,000N
What's in the box?
1 x Buzz Wi-Fi Manual
1 x Power Brick
1 x Buzz Wi-Fi Unit
Features:
Brand: NEXT
Antennas : 1
Specifications Table : PLACE ON FLAT SURFACE
Temperature 5⁰C to 45⁰C (operation)/ -10⁰C to 60 ⁰C(storage)
Humidity: 10% – 85% non-condensing
Model : Next Technologies Philippines-Bzz-A001
Network : 3G
Ports : 1
Size (L x W x H cm) : 31 x 24 x 41
Warranty policy (optional) : 3 months manufacturing warranty includes replacement of parts
1 year service warranty
Weight (kg) : 4
​
Please note that the warranty may not cover normal wear and tear, excessive abuse or misuse or any instructions provided by the manufacturer, supplier, and/or seller that was not followed by the user that may cause the warranty to be voided.
Warranty type : Local Manufacturer Warrant
HOW DOES THE PISO WIFI VENDING MACHINE WORKS?
1.  (TAP-CONNECT-INSERT COIN) Customers will only tap their CP to wifi vending machine. Connect the wifi (wifi name). Insert coin as their payment and then they will be automatically have internet connection. It will stop when the time they purchased is done.
2. Payment can be set according to your preference (sample 10 pesos per hour or 1 peso for 5mins etc.) it can accept 1 peso, 5 pesos and 10 pesos even newest coins. Just indicate in the order form.
3. WiFi name can be set as your business name. Just indicate in the order form.
4. No need for employee to manage
5. It can accomodate maximum 100 users at same time
6. Wifi range is 100 meters you can also extend by providing wifi extender.
7. Have passive income everyday from 500 pesos to 3k pesos depending on the place and pricing.
8. You can monitor the sales online through your account via NMS (yearly premium). Through NMS you can also configure the machine (change wifi name and pricing). Laptop can also connect via voucher system.
9. We have technical support to help you out
LOW CAPITAL
FASTEST ROI
SELF-SERVICE
USER FRIENDLY
DURABLE & OUTDOOR FRIENDLY
PLUG AND PLAY TO ANY FIBR
NO FRANCHISE FEE / ROYALTY FEE
FREE SHIPPING NATIONWIDE