Family-run businesses : The advantages and disadvantages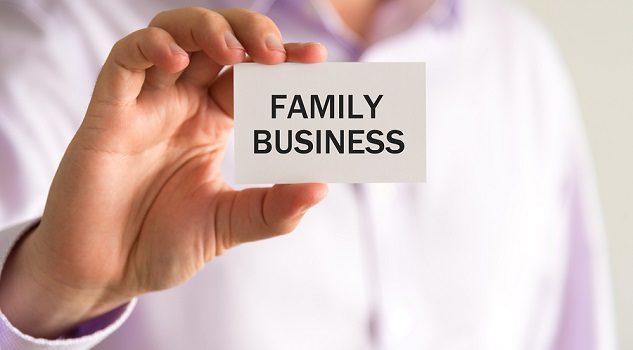 The advantages and disadvantages of a family business.  If you are starting or joining a family-run business, family members can reap many benefits that you often won't find in other businesses. On the other hand, you may also face some difficulties specifically related to the family business.
Family business benefits


Shared Values ​​- You and your family are more likely to follow the same ideas and beliefs as anything else you need to do. This will give your business an added sense of purpose and pride, as well as a competitive edge.


Commitment – to building a long-term family business means you are likely to put in the extra hours and effort required to make it successful. Your family is more aware that you need to be more flexible about your working hours.


Loyalty – A strong personal relationship means that you and your family are more likely to get through tough times and show the determination you need to be successful in business.


Stability – knowing that you are creating future generations encourages the long-term mindset necessary for growth and success, but it can also lead to a devastating inability to respond to change.


Reduced Costs – Family members are more likely to sacrifice their finances for the business. For example, they agree to a lower salary than anywhere else to help the business for a longer period of time, or they defer salaries during a cash flow crisis. You may also find that you don't need employer liability insurance if you only hire close family members.


Disadvantages of a family business


Lack of skills or experience -Some family businesses appoint family members to positions for which they lack the skills or training. This can negatively impact business success and create a stressful work environment.


Family Conflict – Conflict can occur in any business, but it is important to remember that disputes in a family business can become personal as employees work with those closest to them. Bad feelings and resentment can destabilize your business and ruin your family relationships.


Benevolence – Can you objectively promote employees and promote the best person, whether they are related or not? Business decisions are important for business, not for personal use. This can sometimes be difficult if family members are involved.


Succession Planning – Many family business owners can find it difficult to decide who will run the business if they retire. The manager needs to objectively determine who can best implement the business and try to reduce the likelihood of future conflicts – this can be a tricky decision.


These are the major points that you will be faced when deciding on The advantages and disadvantages of Family-run businesses.  Failure to realize which is best may help add to the
reasons why businesses fail
.