Although this goes against my better judgment of teaching how to Setup your Own Facebook Shop. Because I offer these kinds of services. I still think that everybody, especially the small ones, needs to know and learn about information that is already there.
Before you can create a Page on facebook, you yourself need to have your own facebook account.
Pages on Facebook are for businesses, brands, organizations and public figures to share their stories and connect with people. Like profiles, Pages can be customized with stories, events and more. People who like a Page can get updates in News Feed.1
To create a Facebook Page:
Go to facebook.com/pages/create (see first image in gallery below)
Click to choose a Page category (see second image in gallery below)
Select a more specific category from the dropdown menu and fill out the required information(see third image in gallery below)
Click Get Started and follow the on-screen instructions (see gallery below, beginning from image 3 )
Instructions on how to Setup your Own Facebook Shop.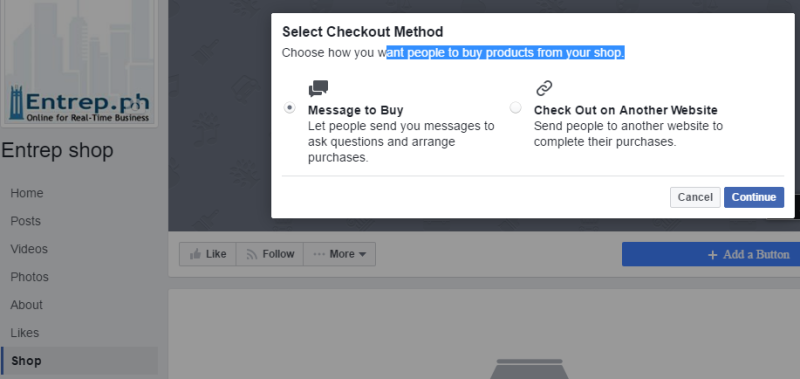 ---
Reference
1 How do I create a Page?
2 Entrep Shop that we created. (You might need to be logged-in.)
3 Facebook Business