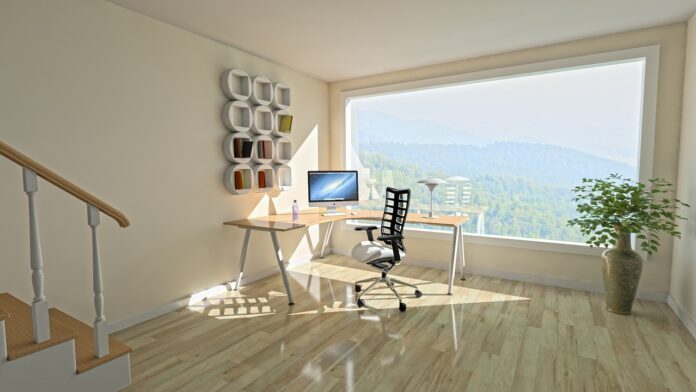 Designing your work area at home.
When we have work and are forced to work at home, working on the bed or at the sofa hardly spells as conducive for work. We need create a space designed for working.  Here are 6 things to consider when you Designing your work area at home.
1) Get yourself a decent sized table.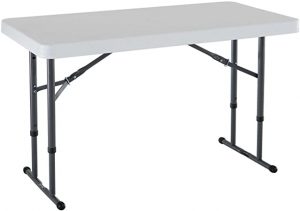 Any table at least 4 feet wide and 2 feet in depth is advisable since it would offer enough space for a laptop or a desktop computer, your office supplies and some personal stuff. With this sized table you wont fill cramped.
I would recommend a "Lifetime 4 foot commercial adjustable height folding table".  Adjustable height tables or "standing" work tables has its benefits and can promote wellness and productivity.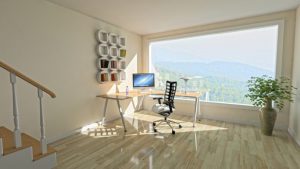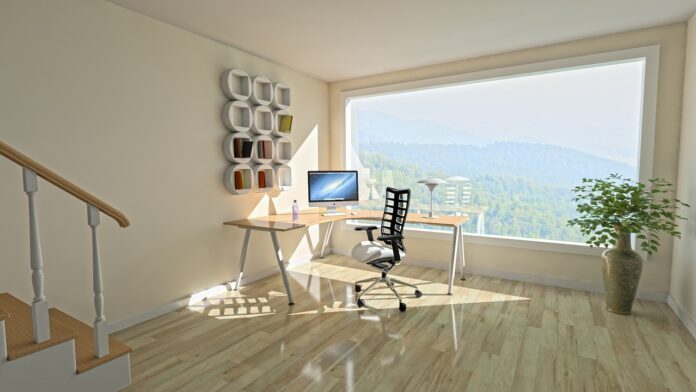 2) Go around your home and look for a spot with lots of natural lighting.
Natural lighting helps lessen strain on your eyesight, specially with long hours straight of work. You would still need some other source of light like a table lamp or lighting from the ceiling. You could turn these on when the weather turns gloomy.
3) Laptop or Desktop?
When choosing a computer work from home, freelancers or in our current time of Covid, would mostly choose a laptop. The laptop is portable and easy to lug around. Whereas a Desktop would need several trips from source to destination. In normal times, if you wanted a change of work environment, you could always take your laptop to the nearest coffee shop.
4) Make sure that your spot is not a dead spot for your internet
Most communications these days rely on the internet. Be it for emailing, video conferencing, chatting, etc.  That being said, we need to secure a spot in the house for uninterrupted connections. Specially when meeting with the boss on Zoom or in Skype.
5) Make sure there are enough places to plugin
Prior to getting comfortable with your work area, check to see if the place you have chosen has ample sockets for your AC needs.  You will need at least two: one for your computer and another for charging your phone.
6) Setup a mini-pantry

If you are one of those who regularly need your caffeine boost, better to have a coffee maker nearer to your desk. This way you have lesser chances of goofing around. If you can't afford one, at least have a thermos or a flask where you could store hot water and have a box of 3-in-1 coffee beside your cutely decorated mug.
The hot water can also be used for cup noodles, if noodles is your thing for lunch.
These 6 things  you need Designing your work area at home may not be complete but it is a start. You may add other items on your Designing your work area at home list.  Items that you feel will make you more comfortable and more conducive to working at home.