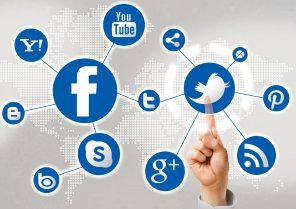 Planning your Corporate Social Network Accounts
Social Networks plays a very different role for individuals and for businesses. Some corporate social network accounts seem to have no stress for this difference. In most cases, the social media manager or the one handling a company's social network, in their eagerness to promote their social profile, invite their own personal friends. There is totally nothing wrong with this.
Corporate Social Network Accounts
Before or during social media or corporate social network accounts planning, such planning should include social media policies. A very basic policy could include the following:
The Distinction between the individual posting as themselves and the individual posting as the company.
Limitation on what can be posted: ex. quotes are good but it may not be in line with marketing's goals.
Limitation as to the format of what can be posted: ex. sharing of images from other pages or personal profiles may not be allowed unless it is from a verified source or a sister company.
Public posting policies ex. do we allow visitors to post, do we need to approve all posts, what to do with customer complaints.
Images used for profile pictures and cover photos should follow company's media guide
Which department should be handling what: ex. marketing – handles promotions/customer complaints, sales – handles sales inquiries, channel – handles pipeline inquiries, etc.
Should the social network be used to send visitors to the corporate websites?
Should promotional activities be limited to the population of likes?
There are a whole lot more things to consider as a social network. Much like a corporate website is representative of the company, its values, and its culture. In some big companies in the USA, employees did get fired. Whoever takes on this job must have the maturity to come up with such policies and have the audacity to implement or memo infractors.