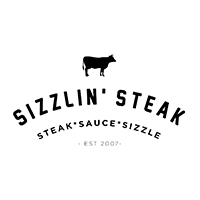 Sizzlin' Steak is a homegrown brand established in 2007 that started as a Japanese steak restaurant offering a modern way of
eating popular beef dishes. Today Sizzlin' Steak is known to provide the experience of hot, fast and value for money steaks in the country.
It offers high quality beef, special sauces and a hot-plate system served within an environment that puts a premium on product quality and
speed of service.
Owner & Operator
Max's Group Inc.
Fees (Min)
8000000
Fees (Max)
10000000
Capital Requirement
8000000 - 10000000
Inclusions
This includes the following: a) store construction b) equipments, machineries, furnitures and fixtures c) initial manpower hiring and training d) pre-opening marketing support and operations support e) franchise fee An initial training program will be provided to the franchisee, management team and staff. The training fee is already included in the initial investment. Aside from the National level promotions and advertising, Sizzlin' Steak continue to do periodic visits by Area Managers to serve as coaches and ensure implementation of Sizzlin' Steak system and standards.
Initial Term
Ten (10) years and renewable for another five (5) years
Required Space
The required floor area ranges from 100-120 square meters
Inline store or mall based
This includes the following: a) store construction b) equipments, machineries, furnitures and fixtures c) initial manpower hiring and training d) pre-opening marketing support and operations support e) franchise fee

Package Price / Franchise Fee PHP P8M to P10M