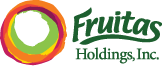 Banking on the trend of healthy living in the Philippines, Fruitas Holdings, Inc. opened its first "Fruitas" Fresh From Babot's Farm on February 1, 2002 at SM Manila. Fast forward to 2017, FHI now has more than 800 profitable stores across the Philippines located in prime commercial establishments and institutions.
Since its establishment, FHI has expanded its brand portfolio to include Buko Loco, De Original Jamaican Pattie
Shop and Juice Bar, Juice Avenue, Johnn Lemon, Black Pearl, Buko Ni Fruitas, Fruitas Ice Candy to name a few.
The company continues to make a name in the industry with its growth in number of outlets, expansions through acquisitions, and development of new business concepts and formats such as food parks and wine cellars.