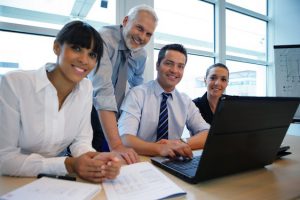 Thank you for your interest to contribute.  While All submissions are welcome, articles not chosen may be kept on file for future consideration and later used on our website.
All accepted articles are subject to editing. If an article submitted to Entrep.ph has appeared anywhere on the Internet or in a publication in the past, please note that in your submission along with the publication name and date published.
Here are the site's sections and topics:
Career
Careers
Certifications
Education
Leadership
Women in Business
Work Life
Franchising
Business Solutions, Financial Solutions, HR Solutions, Marketing Solutions, Technology Solutions are about products and services that provide B2B solutions to help increase productivity and efficiency.
Writer's Guidelines:
All materials should relate in some way to any of the categories above.
We are not accepting applications from bloggers, freelancers or SEO/content marketers.
We do not currently accept infographics from third parties. If you submit an infographic it must be created by the company you represent.
We do not allow images created or taken by third parties or stock photography.
Features should be 500 – 800 words.
Reviews or commentaries should be between 300 and 500 words.
Opinion pieces or commentaries should interweave experience with ideas and reasoned debate on controversial subjects.
Creative writing can vary in length depending on the purpose of the piece.
We also accept queries, pitches, and proposals.
All submissions should be sent in .doc format to submissions@entrep.ph.
We encourage you to include a 50-word biography with your submission, as well as web links for readers to connect with you.
Acceptance/Receipt of you work does not automatically mean this will be published. For unpublished submissions, we however receive the right to keep any submitted material for use later on
Please click this link for Full Editorial Guidelines.
Submission of any piece means that contributors agree to the statement below:
"I certify that I/we created this content and it is my/our original work. I/we understand that submitting my/our work here means it could be published for the world to see, and that I am/we are of the legal age/authorized  to consent to this."
Please note that articles written for the website magazine are unpaid.
If you have questions, please contact submissions@entrep.ph.